Niche Writing Services for Specialized Businesses
When you're just starting out, you have to take small steps before you can aim for the big leagues. This is where niche writing services comes. The trick is to make careful use of low volume, low keyword difficulty search phrases that aren't nearly as competitive.

This is a more realistic means of ranking on search engines and gaining your audience's trust. The more you rank for volume keywords, the easier it gets to rank for high volume keywords. That's the game plan anyway...

Read on to learn more or get in touch with our account manager to learn how niche writing services can help you.
Generic blogs have been done to the death, it's why they're so tough to rank on. You've got to go all out on link building, content marketing, influencer marketing, and so much more to make a dent in search engine ranking. But with niche marketing, you can capitalize on long-tail keywords and niche markets to gain an incredible edge.
Let's go over an example.
It's incredibly tough to rank for a the keyword, "blogging" since it's so competitive. But no one's stopping you from ranking for key phrases that are more specific. These keywords are usually longer and very specific, get less search traffic – but they offer a higher conversion and make it easier to rank.

Using intelligence tools like SEMrush will reveal two things:
Keyword Difficulty 
Volume 
At KD (keyword difficulty) of over 70%, it can be incredibly difficult for new websites to start ranking. 
But a keyword like "are blog posts copyrighted" is so unpopular (and specific) that it has only 10 volume and the keyword difficulty hasn't even registered. 

Now it may seem counterintuitive to focus on "are blog posts copyrighted" because it's so incredibly underwhelming in terms of performance. But when you're launching a new website that has yet to prove itself, you have to take small incremental steps to start ranking.
By ranking for low volume, low KD search terms, you will open up more opportunities and gain your audience's trust. It won't be long before you'll be ready to target a more competitive keyword.
When it comes to SEO, you have to create realistic, achievable goals. And this is why niche marketing is so useful – you target a very focused market that is actively seeking your products or services while working with long-tail keywords. 
You might think that no one knows your business better than you, but that is an erroneous mindset in business. It is your customers, and not you, who are aware of what they want.
If your niche blog doesn't address their concern or solve their pain point, then it is written in futile. 
What really makes niche marketing successful are two very key strategies:
High quality information that genuinely addresses their pain point
Well-written content  
The Minimum Target Word Count
in 2020, it's no longer easy to rank small-form content. To really maximize your chances of ranking for long-tail keywords and niche blogs, you'll have to devote a minimum of 1500 words. 
In other words, you have to create content at scale. 
But careful not to use junk content. 
Junk content, while being useful in certain situations, only serves to alienate niche audiences. 
This is because niche audiences are trying to solve a very specific problem or trying to realize their hobbies. If your content doesn't solve their problem, they will leave and seek information elsewhere. 
This is why it's so important to make high-quality, research-intensive content that actually helps. 
These audiences will eventually get hooked to your content and when that happens, it's only a matter of time before they're willing to follow through with your call to action (such as a purchase, sign up, sharing, and more).
Why it's better to hire an expert in niche writing services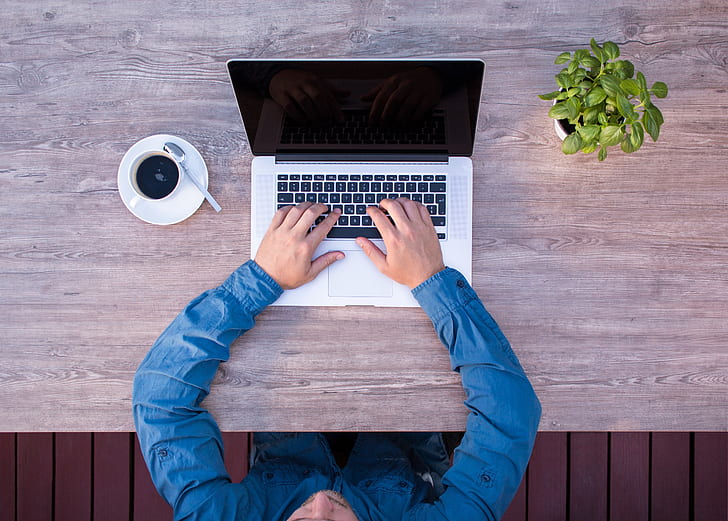 Expert content writers, those who have years of experience with niche writing services, know exactly what needs doing to rank your content. Other reasons to work with an expert are:
Making advantageous SEO decisions despite limitations and constraints
Mitigating risks in the face of uncertainty
Avoiding confusions, misinformed decisions, and double-think
And more importantly, you and your team will get the time to focus on the core areas of your business instead of expending resources on marketing. At Content Marketing Champ, we are a team of niche blogging experts. We'll get you what needs done, at scale, affordably, and reliably. 
10 niche blogs
2000 words per blog
Fresh, 100% Original

& Unique Content

5 business

days

Long Tail Keywords

Unlimited

Revisions
20 niche blogs
2000 words per blog
Fresh, 100% Original

& Unique Content

10

business days

Long Tail Keywords

Unlimited

Revisions
30 niche blogs
4000 words per blog
Fresh, 100% Original

& Unique Content

15

business days

Long Tail Keywords

Unlimited

Revisions
Frequently Asked Questions
Can I ask for unlimited revisions?
Yes, you can ask for as many revisions as you want. We won't close your project until you are.
Is there any discount for the plans?
Yes, we offer a 15% discount on your first order.
How quick can you deliver the blogs?
If you're on a tight deadline, we can provide same day delivery services at a higher markup. Get in touch with your account manager for more information project timelines.
Where can I reach your team?
We're always happy to help you via several channels, including live chat, telephone, and email. Do get in touch.